HW & Associates are professionals with experience in providing a full range of accounting and payroll services for businesses and individuals in Minnesota. They are experts in helping to minimize the tax liabilities to you and your company for today and in the future. When they needed experts to help them with their digital services, they came to Blindspot-Advisors. Our team helped them create a web space that provides their clients 24-hour account information, necessary forms, and reports. We also helped them find new ways to expand the services they can offer their clients.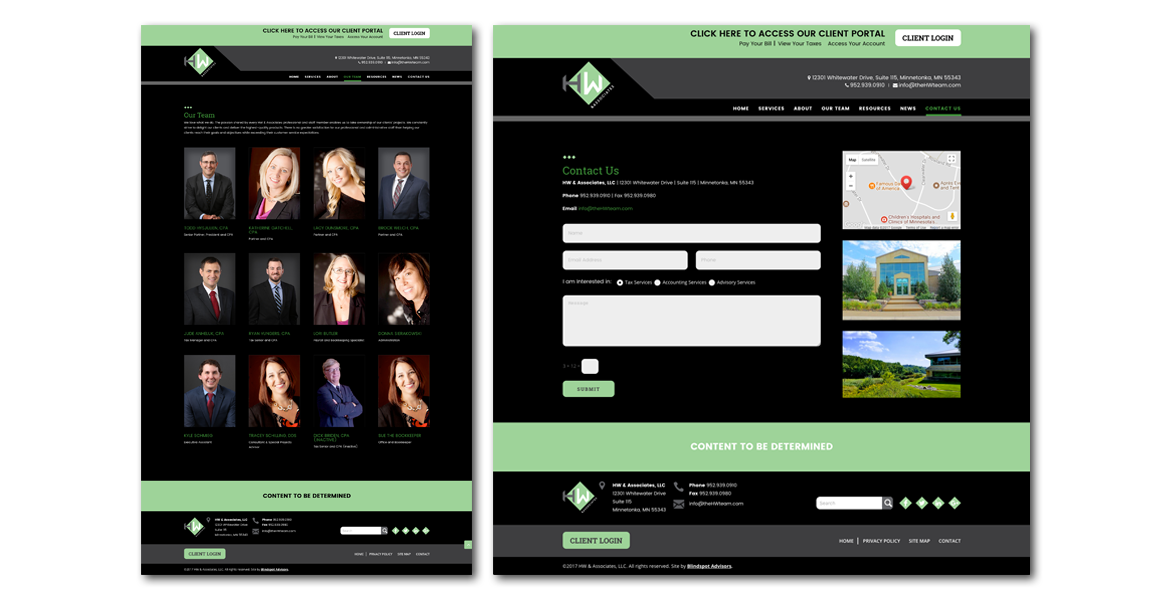 SUPPORTING DELIVERABLES
Social Media Banners & Profile Graphics
Website
HW & Associates provides business and personal tax preparation and consultation, estate planning, accounting and bookkeeping services, payroll, and business valuation in the state of Minnesota. With greater digital functionality and a more robust marketing platform, they can expand their reach and engage more clients online.
Blindspot-Advisors is your digital media marketing partner. From site design and development, to affiliated social media accounts, to SEO support and site analytics, all the way to point-of-sales marketing materials, we can help you with marketing your entire brand and put your business in front of millions of potential clients every day.