At Mill City Metal Works, the customer's imagination is brought to life through metal work. Whether it's design, custom fabrication, product development, or repair, Mill City hits a home run every time and leaves the customer, truly, with a piece of art. They needed a website that could showcase their skill and tenacity at pleasing the customer. Blindspot-Advisors did just that.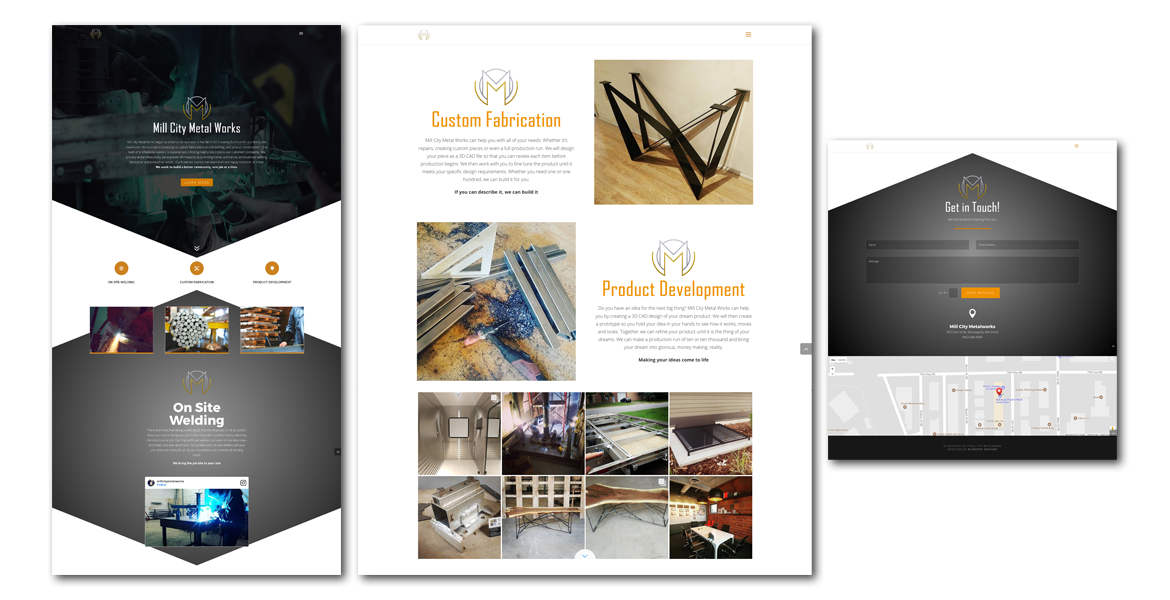 SUPPORTING DELIVERABLES
Social Media Banners & Profile Graphics
Website
Mill City Metal Works is Minneapolis' answer for all your metalwork needs. Their team of technicians are experts in building with metal, so when they needed a corporate logo, a website for their business, affiliated social media accounts, and accompanying SEO considerations, they turned to the experts at Blindspot-Advisors. Mill City Metal Works is your source for building anything out of metal and Blindspot-Advisors is your source for a digital space to show it all off.
Blindspot-Advisors is your digital media marketing partner.  From site design and development to affiliated social media accounts, to SEO support and site analytics, all the way to point-of-sales marketing materials, we can help you with marketing your entire brand and put your business in front of millions of potential clients every day.