South Creek HR provides HR services to small and mid sized businesses. Owner Crystal Hanson had a website previously, but reached out to Blindspot Advisors to redesign the site to include additional information and functionality. We were able to bring her vision to life, creating a beautiful site chock full of easy-to-access information.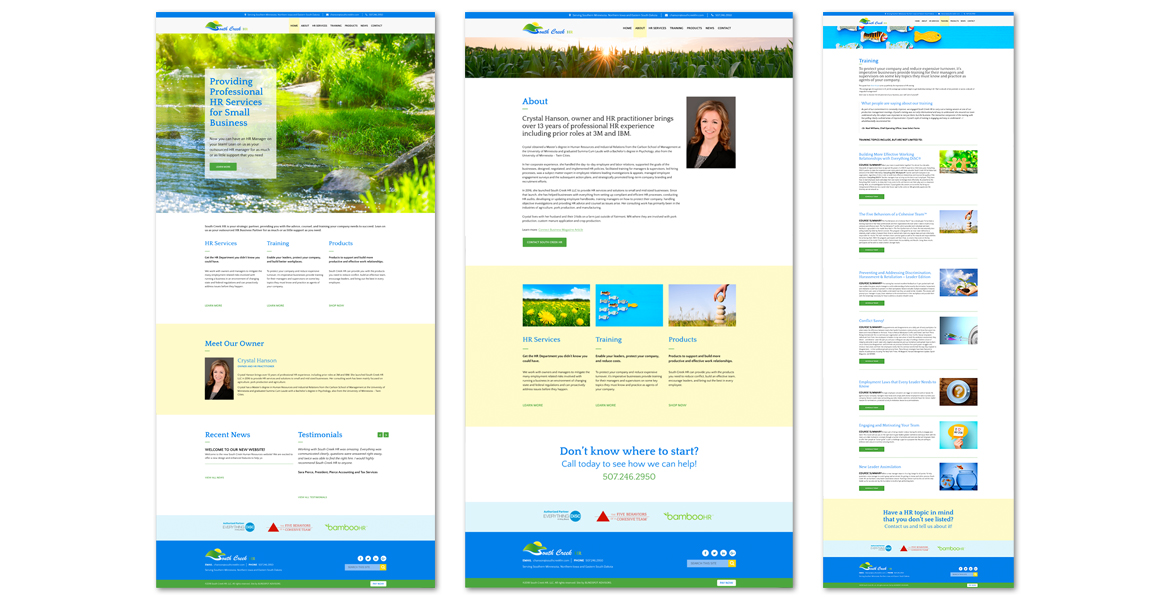 SUPPORTING DELIVERABLES
South Creek HR understands that human resources can be complicated, and that a human resources website shouldn't be. Information about South Creek HR's training offerings, services and products is easily accessible, uncomplicated and beautifully designed.
Blindspot-Advisors is your digital media marketing partner. From site design and development to affiliated social media accounts, to SEO support and site analytics, all the way to point-of-sales marketing materials, we can help you with marketing your entire brand and put your business in front of millions of potential clients every day.