Abbey Hill Financial Advisors doesn't just help clients plan for their futures, they help them plan for their dreams.  If you dream of a future with a comfortable income, of plans to protect your family, send your children to college, minimize your taxes, and build a legacy for your grandchildren but aren't sure how to get there, Abbey Hill can help. When they needed help effectively connecting with clients online, we delivered an informative, engaging, and eye-pleasing digital storefront for them to operate from.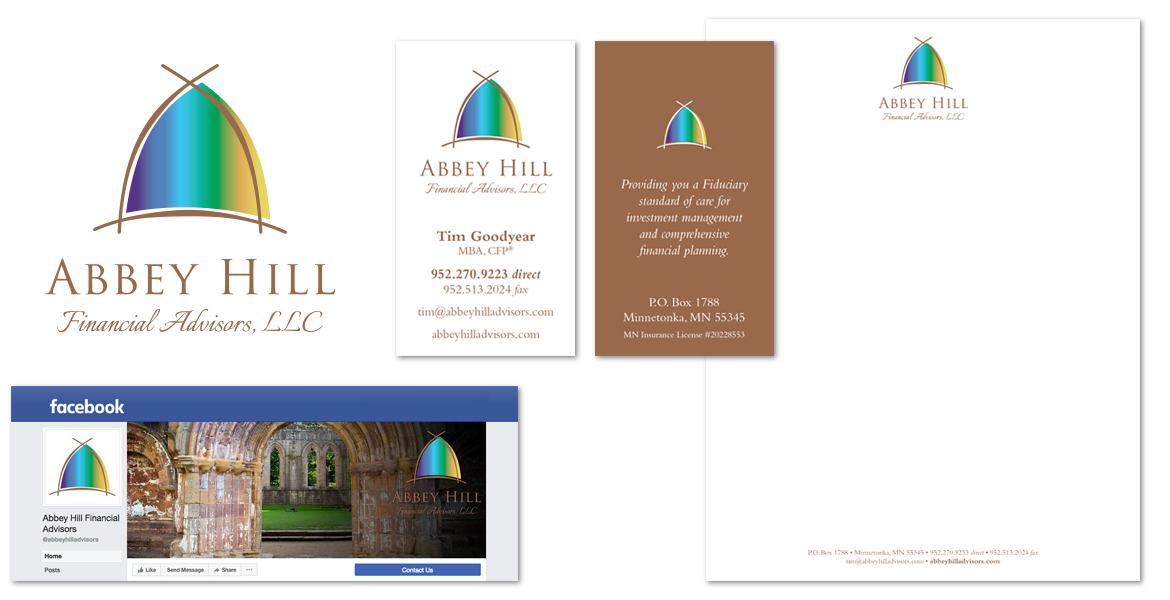 SUPPORTING DELIVERABLES
Social Media Banners & Profile Graphics
Logo Design
Corporate Identity
Point of Sale Materials
Abbey Hill is a team of independent, disciplined, and knowledgeable financial advisors. They are experts in helping you to reach your financial goals. When they went looking for experts to advise them on reaching their digital marketing goals, they came to Blindspot-Advisors. We worked with them to create a marketing plan that includes a website, brand recognition, and point-of-sale materials to engage with the needs of their clients.
Blindspot-Advisors is your digital media marketing partner.  From site design and development, to affiliated social media accounts, to SEO support and site analytics, all the way to point-of-sales marketing materials, we can help you with marketing your entire brand and put your business in front of millions of potential clients every day.