Brooks Grain has been a leading grain supplier to distilleries across the United States and Canada dating back to the beginning of the 1960's. Their knowledge of the industry has allowed them to tell the fleeting from the future. When they went looking to put 50 years of experience into the digital space, they wanted a partner with the expertise to reflect their knowledge and roots. Blindspot-Advisors worked with them to create a marketing strategy that included a website, integrated social media, logo branding, and point-of-sale materials.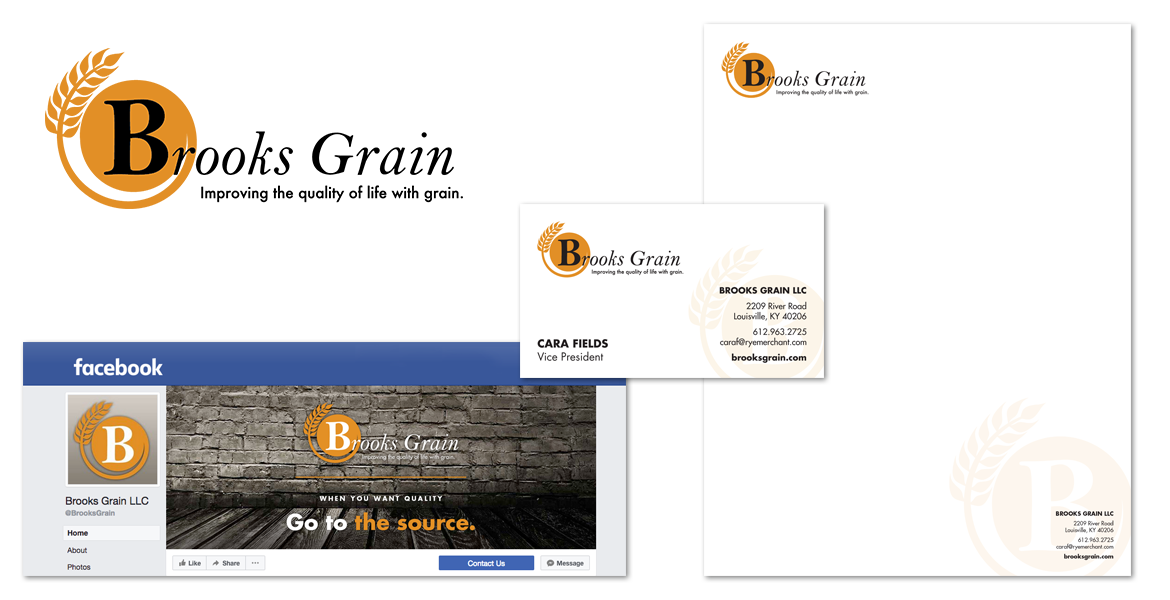 SUPPORTING DELIVERABLES
Social Media Banners & Profile Graphics
Logo Design
Corporate Identity
Point of Sale Materials
Brooks Grain has been the premier supplier of high-quality grains to distilleries in the United States and Canada for four decades. The Brooks family is now in their third generation of offering the highest quality rye to make the best tasting whiskeys. Providing for both nation-wide distributors and local craft distilleries, Brooks Grain is committed to the concept that it is the best grains that make the best whiskey and we helped them represent that ideal on the web.
Blindspot-Advisors is your digital media marketing partner.  From site design and development to affiliated social media accounts, to SEO support and site analytics, all the way to point-of-sales marketing materials, we can help you with marketing your entire brand and put your business in front of millions of potential clients every day.