Frederick & Rosen Ltd., are CPA's who pride themselves on building long-lasting relationships with their clients, both individuals and small to medium-sized businesses. They needed a website that appeals to a wide audience to showcase their services and also provide resources to their clients, and Blindspot Advisors delivered just that. This user-friendly site highlights the longevity of Frederick & Rosen as a trusted CPA firm in the Twin Cities and the long-lasting relationships they seek to establish through their highlighted services and resource offerings.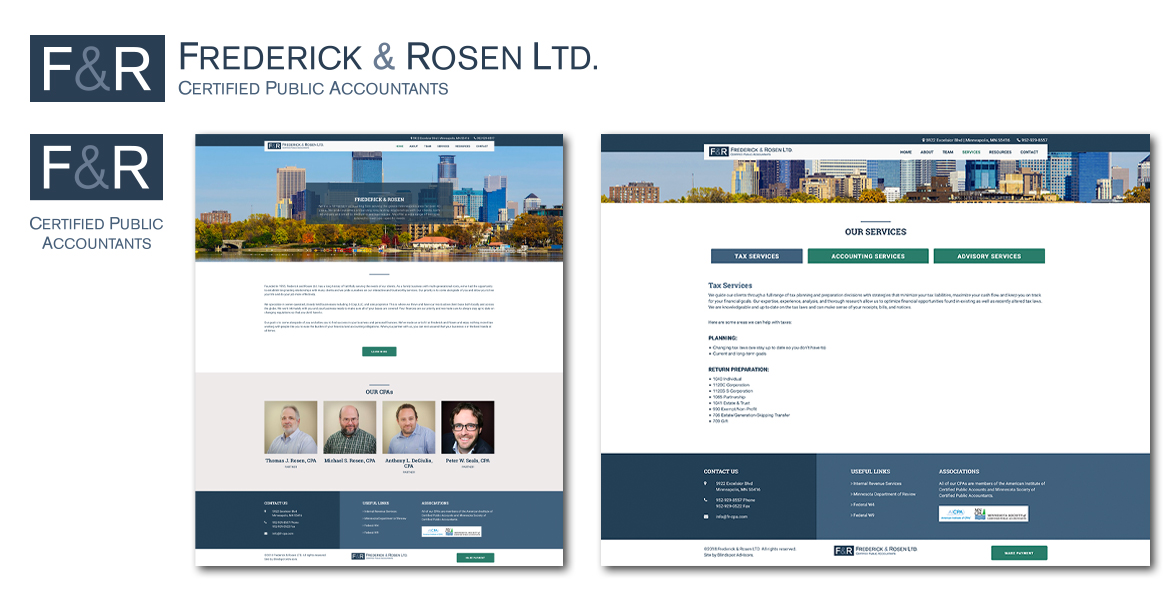 SUPPORTING DELIVERABLES
Since 1955, Frederick & Rosen, Ltd., have made their clients' finances their first priority.  They chose Blindspot Advisors as their partner to create a digital space that not only highlights their services, but also their commitment to easing the burden of their clients' financial and accounting obligations.
Blindspot-Advisors is your digital media marketing partner. From site design and development, to affiliated social media accounts, to SEO support and site analytics, all the way to point-of-sales marketing materials, we can help you with marketing your entire brand and put your business in front of millions of potential clients every day.