When two great innovators come together, sparks are going to fly. Marketplace Home Mortgage is a national, award-winning mortgage banking firm and Blindspot is an engaging and creative partner in digital marketing.
Marketplace Home Mortgage wanted a site that allowed visitors to easily find a loan officer in their specific area. With branches in Minnesota, Colorado, Florida, Michigan, New Hampshire, South Dakota, and Wisconsin, they needed a digital arrow pointing clients in every state in the direction of home ownership. That's exactly what Blindspot-Advisors delivered.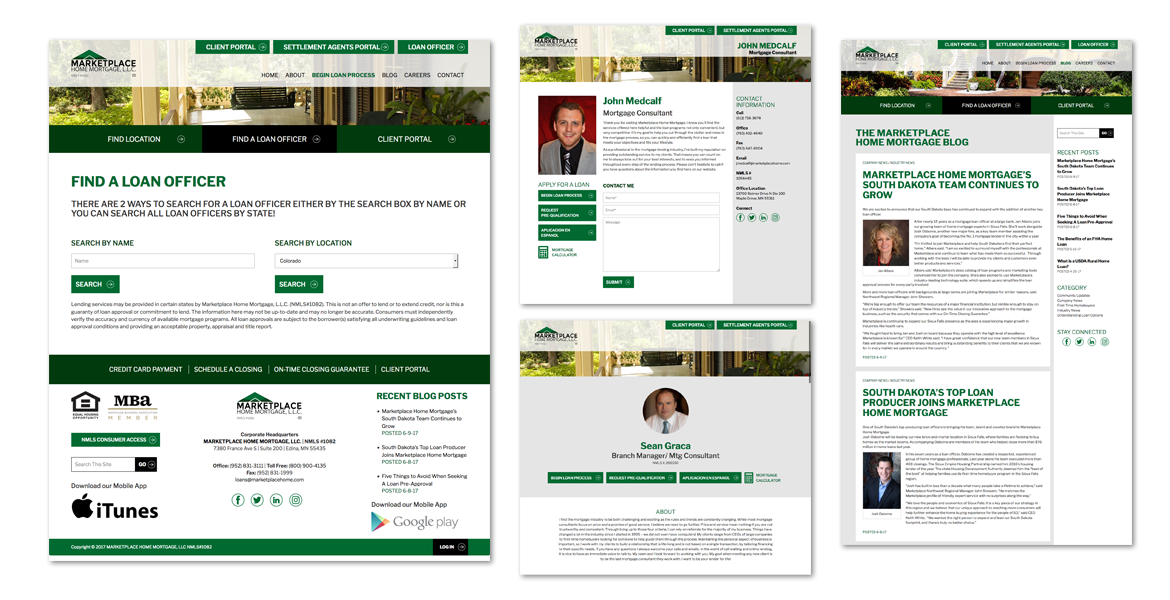 SUPPORTING DELIVERABLES
Social Media Banners & Profile Graphics
Website
We built Marketplace Home Mortgage a site that allows potential new homeowners to find a loan officer in their area, learn about what makes Marketplace Home Mortgage an award-winning mortgage banking firm, and find out more about the staff who can help them find the perfect home for them and their families.
Blindspot is your digital media marketing partner. From site design to affiliated social media accounts, to SEO support and site analytics, to point-of-sale materials, we are can help you with your entire brand marketing and put your business in front of millions of potentials clients every day.