Dr. Berg has been happily serving the dental needs of the residents of South Minneapolis for 30 years. He provides the latest advancements in common procedures, fighting gum disease, cosmetic and pediatric dentistry, with preventative care and oral cancer screenings. To better represent him and his practice, he needed an easily navigable website with dental health information readily available. Blindspot-Advisors delivered.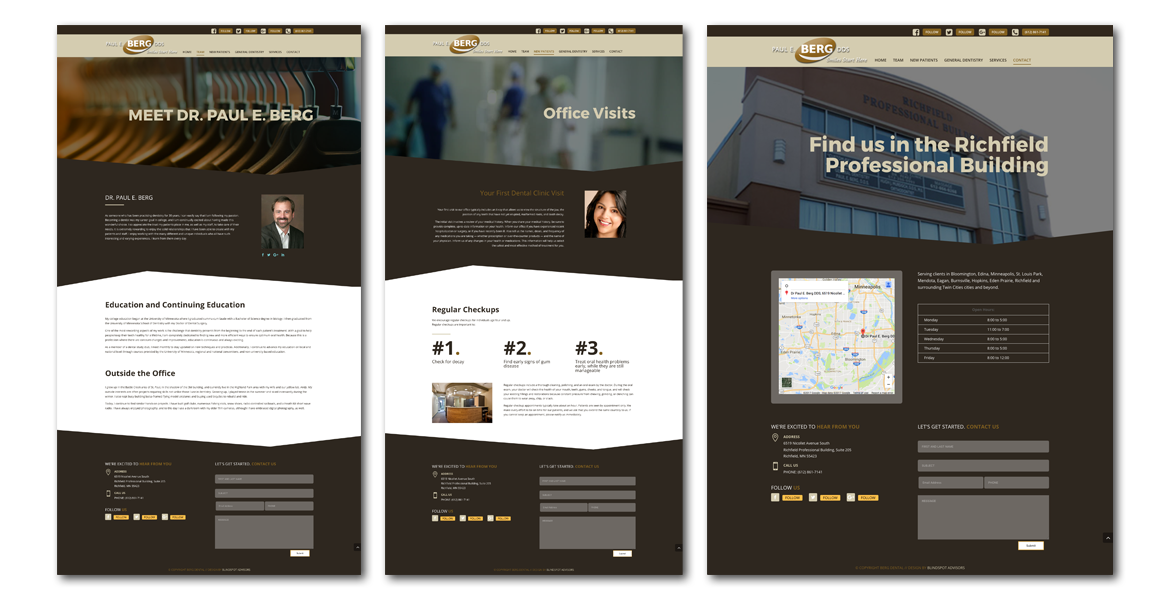 SUPPORTING DELIVERABLES
Social Media Banners & Profile Graphics
Website
Dr. Berg offers the latest in dental services for his patients, both old and new, with professional and personable oral health services. His offerings include preventative care, cosmetic surgery, emergency care, teeth whitening, and oral cancer screenings. When he needed a new website with adjoining social media and SEO requirements, he came to the professionals at Blindspot-Advisors.
Blindspot-Advisors is your digital media marketing partner.  From site design and development, to affiliated social media accounts, to SEO support and site analytics, all the way to point-of-sales marketing materials, we can help you with marketing your entire brand and put your business in front of millions of potential clients every day.