STAT Technologies is a medical distributor dedicated to staying up to date on the ever-changing medical advancements, equipment and supplies. They came to Blindspot Advisors looking for a website that could really reflect this dedication. We provided a website that not only looks great, but really packs a punch. This website works as hard as STAT Technologies does, with easy to access information about their service offerings, an online store, and a customer portal.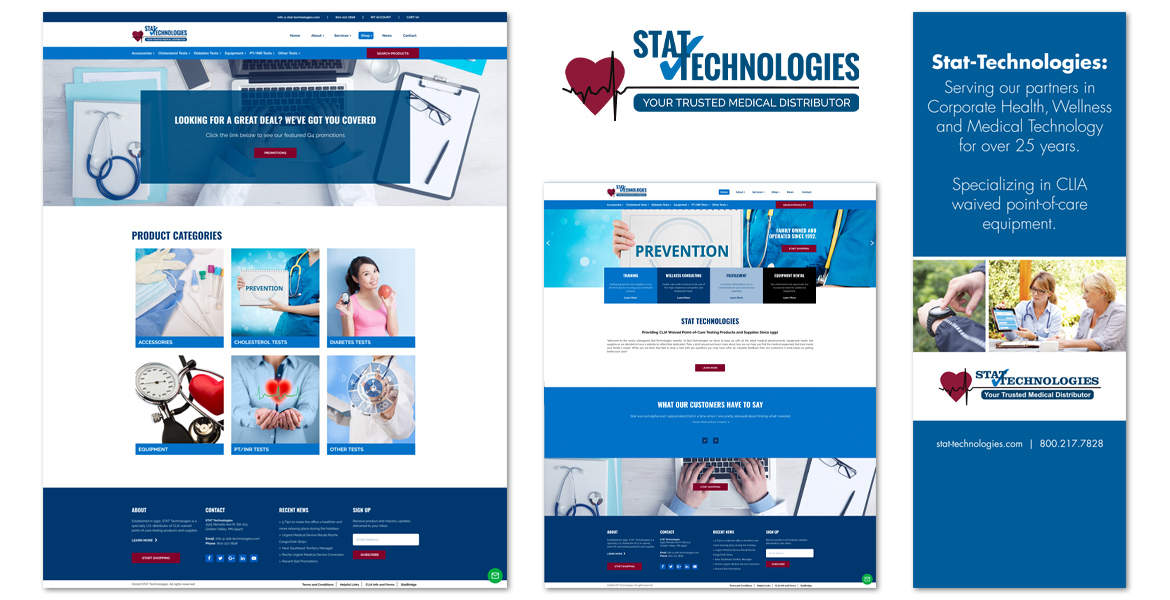 SUPPORTING DELIVERABLES
STAT Technologies has been a trusted medical distributor since 1992. A lot has changed in the medical field since then, and STAT Technologies prides themselves on staying on top of these changes. Working with Blindspot Advisors to provide their customers with an updated website further proves this dedication.
Blindspot-Advisors is your digital media marketing partner. From site design and development to affiliated social media accounts, to SEO support and site analytics, all the way to point-of-sales marketing materials, we can help you with marketing your entire brand and put your business in front of millions of potential clients every day.