Surfacequest Architectural Fusions are the most efficient, simplest, and cleanest way to give your business a facelift. They allow you to change the appearance of surfaces far more quickly and monetarily friendly than a full-blown renovation. When Surfacequest wanted a new look for their website, they came to Blindspot-Advisors. We built a digital marketing plan for them that included a webpage, integrated social media, SEO considerations, and point-of-sale materials. With this new digital space, Surfacequest showcases their stunning work in an easily navigable and informative display.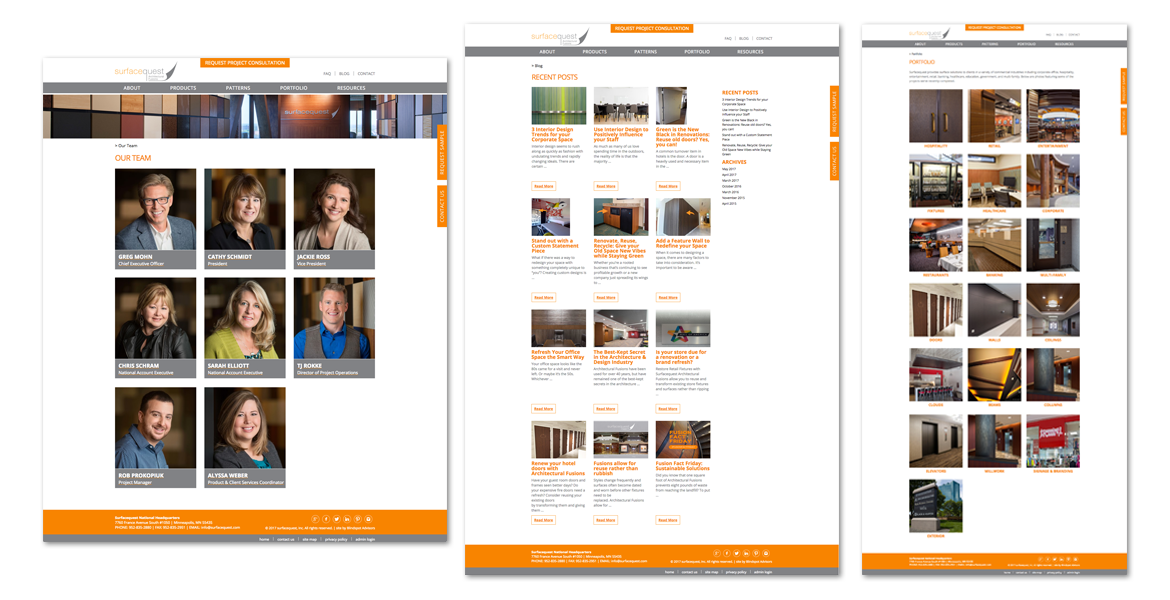 SUPPORTING DELIVERABLES
Social Media Banners & Profile Graphics
Logo Design
Corporate Identity
Point of Sale Materials
Surfacequest Architectural Fusions are micro-thin overlays that come in 1,200 patterns designed to emulate wood, metal, stone, and leather. They attach to walls, doors, cabinets, shelves, columns, and signs to give your business a whole new look at a fraction of the time and cost of reconstruction. Their website now effectively reflects their work and propels users to learn more.
Blindspot-Advisors is your digital media marketing partner. From site design and development to affiliated social media accounts, to SEO support and site analytics, all the way to point-of-sales marketing materials, we can help you with marketing your entire brand and put your business in front of millions of potential clients every day.