Coffee Mill is the Twin Cities leader in delivering coffee and break supplies right to your office.  They supply a wide range of quality coffees, teas, soups and breakroom supplies to re-energize your sleepy staff.  When they were looking for a company to wake up their sales they turned to Blindspot.  We brewed up a strategy that included a web domain, integrated social media, branding and point-of-sale materials to help them get the word out about their world class tastes and services.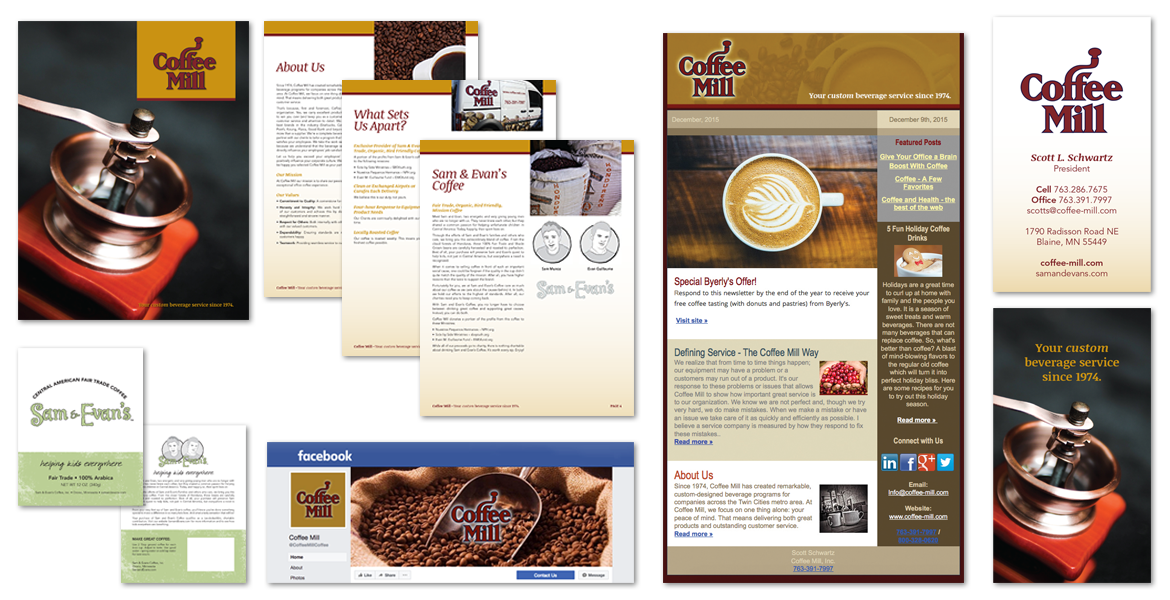 SUPPORTING DELIVERABLES
Social Media Banners & Profile Graphics
Logo Design
Corporate Identity
Point of Sale Materials
Coffee Mill delivers the best tasting choices of coffee, tea, and soups straight to your breakroom. They supply coffee makers and supplies for offices of 5 or 500.  They have a wide range of premium, gourmet, organic and fair trade coffees for any taste.  They will improve employee productivity and moral one delightful cup at a time and delivery right to your break room will take one more thing off of your to-do list.
Blindspot-Advisors is your digital media marketing partner.  From site design and development, to affiliated social media accounts, to SEO support and site analytics, all the way to point-of-sales marketing materials, we can help you with marketing your entire brand and put your business in front of millions of potential clients every day.