The expert technicians at Quality Refrigeration work with a variety of commercial customers including fast food, grocery stores, restaurants, auto dealers, and retail stores. Through years of experience, Quality Refrigeration's technicians have gained the ability to work on HVAC and refrigeration equipment from any manufacturer. Blindspot designed a simple, no-nonsense website that offers clear navigation and a thorough overview of services offered. This WordPress site integrates Quality Refrigerations unique branding while offering quick access to contact information and maintenance plans.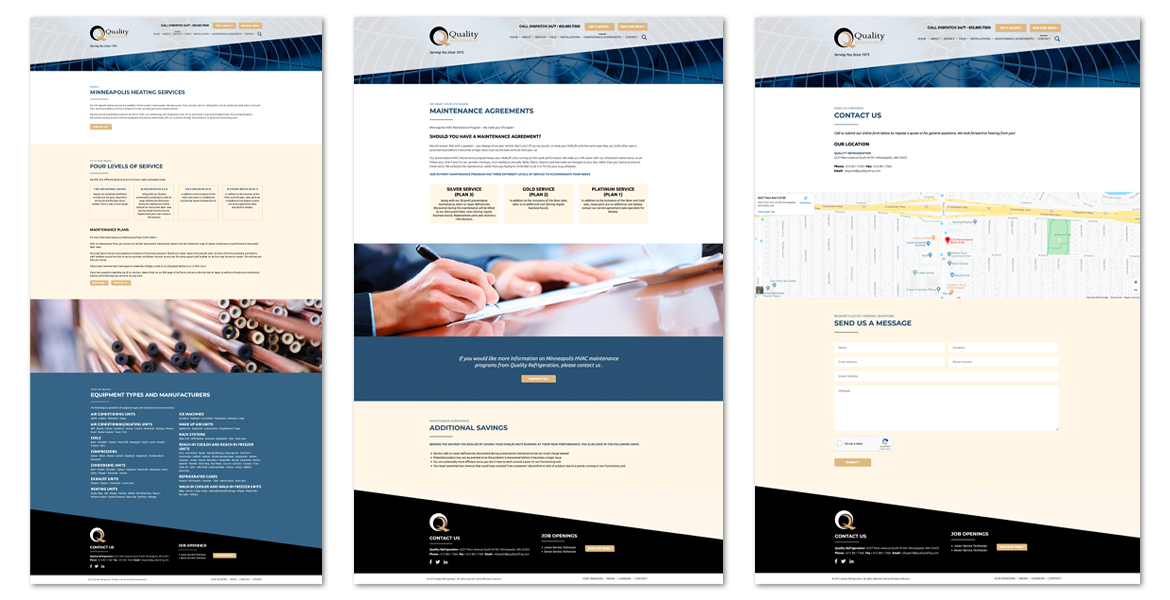 To complement their website, Quality Refrigeration also enlisted Blindspot to help them create a strategic marketing plan. Blindspot continues to implement monthly services including; website security and maintenance, blog posts, and social media management. As a result of these services, Quality Refrigeration has seen an increase in search engine rankings, website traffic, and their overall digital presence.
Blindspot Advisors is your digital media marketing partner. From social media accounts to SEO support and site analytics, all the way to point-of-sale marketing materials, we can help you with marketing your entire brand and put your business in front of millions of potential clients every day.