The Beard Group is a Twin Cities real estate development company built on the values of community, creativity and, integrity. With decades of development success behind them, they know the true value of property. When they needed help with their website and social media integration, they came to Blindspot. We built them a stunning website showcasing their expertise and values and integrated their social media strategy to engage with their target audience.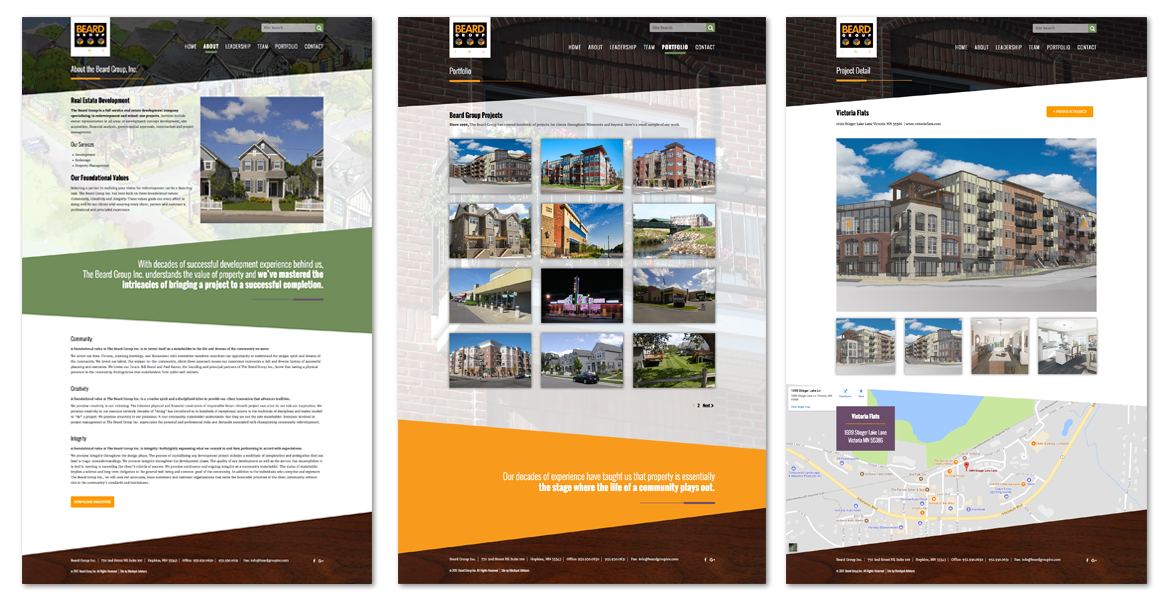 SUPPORTING DELIVERABLES
Social Media Banners & Profile Graphics
Logo Design
Corporate Identity
Point of Sale Materials
With more than 25 years of experience in real estate development, the Beard Group brings its core values to every project. Family owned and operated, they are experts in redevelopment and mixed-use projects that add new purpose and color to the communities they serve. They build dreams and now have a beautiful and functional digital space to prove it.
Blindspot-Advisors is your digital media marketing partner. From site design and development to affiliated social media accounts, to SEO support and site analytics, all the way to point-of-sales marketing materials, we can help you with marketing your entire brand and put your business in front of millions of potential clients every day.