Slipstreamer's passion for motorcycles drives their work to build the best windshields possible for every style of motorcycle. When they needed help building a digital storefront for their business, they wanted a company whose passion and expertise matched their own. Blindspot translated their passion for motorcycles into a marketing strategy that included a web page, social media sites, and point-of-sale materials.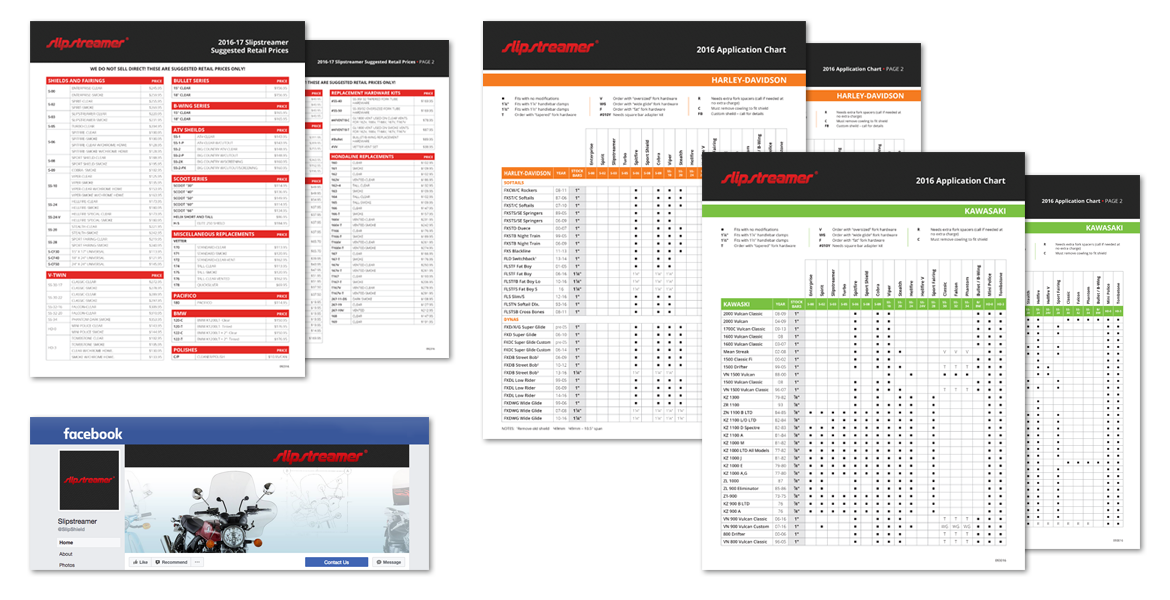 SUPPORTING DELIVERABLES
Social Media Banners & Profile Graphics
Logo Design
Corporate Identity
Point of Sale Materials
For 40 years, Slipstreamer has been manufacturing the nation's best windshields for motorcycles, ATV's, UTV's and scooters right here in the Twin Cities. Their focus is ensuring your motorcycle's new windshield is the most effective and aesthetic product on the market. We helped them translate that passion into a digital storefront to effectively connect with their consumers.
Blindspot-Advisors is your digital media marketing partner. From site design and development to affiliated social media accounts, to SEO support and site analytics, all the way to point-of-sales marketing materials, we can help you with marketing your entire brand and put your business in front of millions of potential clients every day.