KLC Financial's business is based upon creating expertly constructed flexible finance solutions that meet the unique needs of their clients. Blindspot produced a custom, easy-to-navigate website that allows potential clients to find information quickly while providing customers and partners with up-to-date industry news. The eye-catching website integrates KLC's unique branding and allows Individuals seeking equipment finance solutions to get their questions answered within minutes of visiting the site.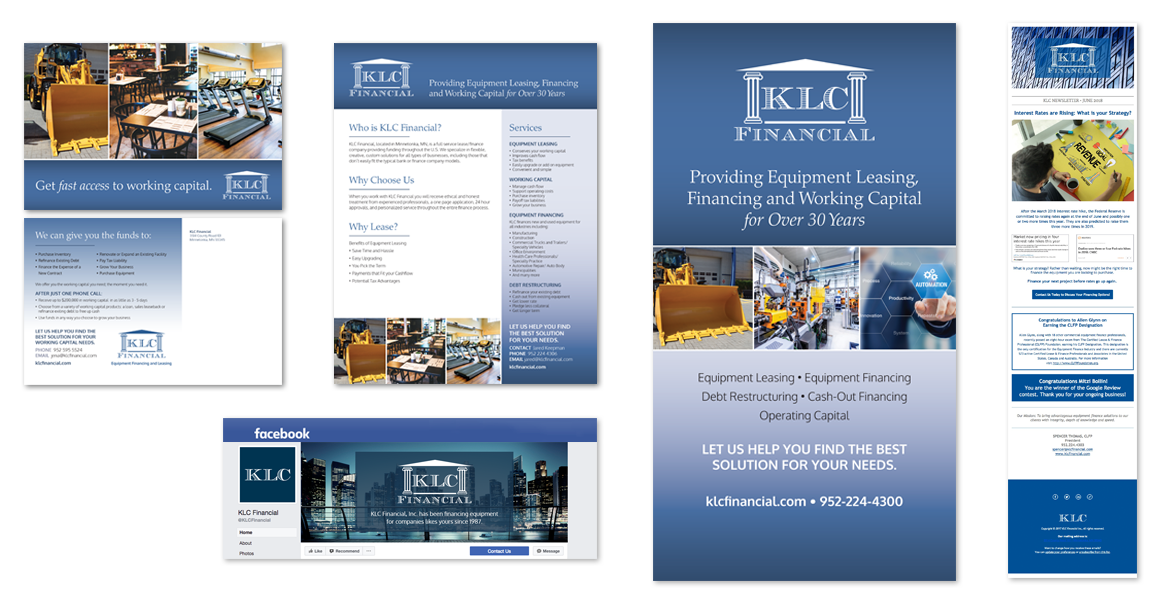 SUPPORTING DELIVERABLES
Social Media Banners & Profile Graphics
Website
To complement KLC's website, Blindspot provides blog posts, SEO, POS materials, email newsletters and social media management on a monthly basis. Through the development of a strategic marketing plan, KLC has seen tremendous growth in their digital presence, as well as increased traffic to their website and improved search engine rankings.
Blindspot Advisors is your digital media marketing partner. From social media accounts, to SEO support and site analytics, all the way to point-of-sale marketing materials, we can help you with marketing your entire brand and put your business in front of millions of potential clients every day.