KLC Financing is Minnesota's leading independent financing company providing leases and loans to businesses large and small.  They work with companies in such varied industries as healthcare, manufacturing, high tech, hospitality and construction.  Blindspot-Advisors also works with a multitude of companies servicing every sector of our economy.  We helped KLC with their digital marketing plan including their website needs, social media accounts, and SEO integration.  KLC Financial and Blindspot-Advisors, bringing you new tools to help build your business.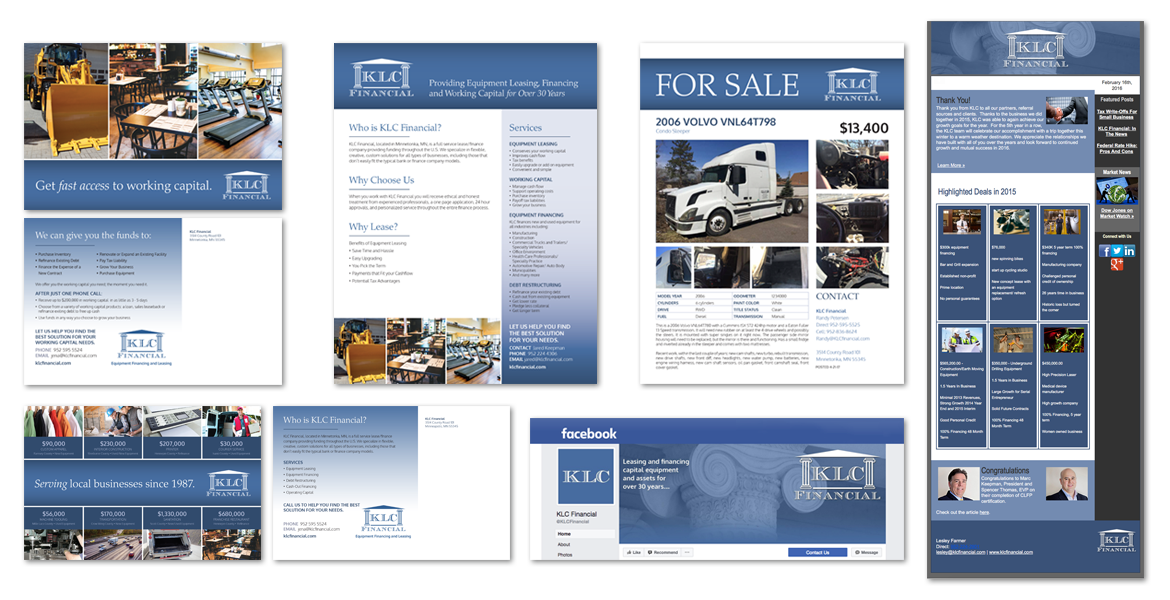 SUPPORTING DELIVERABLES
Social Media Banners & Profile Graphics
Website
KLC Financing provides equipment leasing and working capital for businesses from fortune 500 companies to Mom-and-Pop shops.  With 30 years working in Minnesota as an independent financing company,they now provide $35 million in financing and leasing services a year.  KLC Financial provides the financing and lease terms that keeps business in business.
Blindspot-Advisors is your digital media marketing partner.  From site design and development, to affiliated social media accounts, to SEO support and site analytics, all the way to point-of-sales marketing materials, we can help you with marketing your entire brand and put your business in front of millions of potential clients every day.