At Blindspot Advisors, we specialize in creating and managing your company's digital marketing space. And the heart of that digital strategy space is, of course, your company website. We understand that every company is going to have different needs, based on size, culture, budget, etc. That is why we have honed and developed our expertise into two main categories: Custom website builds and semi-custom website builds. You can learn more about these two categories at our development site. 
We use the WordPress platform to build custom websites that reflect and and grow your brand. These custom website builds are not only visually appealing, they are SEO focused and user friendly. This means your customers will be able to find you in search engines, and easily navigate the site once they are there.  
Today, we showcase two beautiful custom website builds, Kyle Hunt and Partners, and Brundage Bone Concrete Pumping.
Kyle Hunt and Partners
Kyle Hunt and Partners specializes in creating highly crafted architecturally designed custom homes and renovations that showcase originality, inspire warmth and stand the test of time. Located in the Twin Cities, Kyle Hunt and Partners develops a special collaboration process with their clients to build incredible homes that last a lifetime. 
Kyle Hunt and Partners reached out to Blindspot Advisors for a site to show, rather than simply tell, the story of their work. What we delivered is this clean, modern site that uses gorgeous images to showcase these beautiful homes. An impressive portfolio page, clean navigation, and lovely images all work together to showcase this uncommon building company.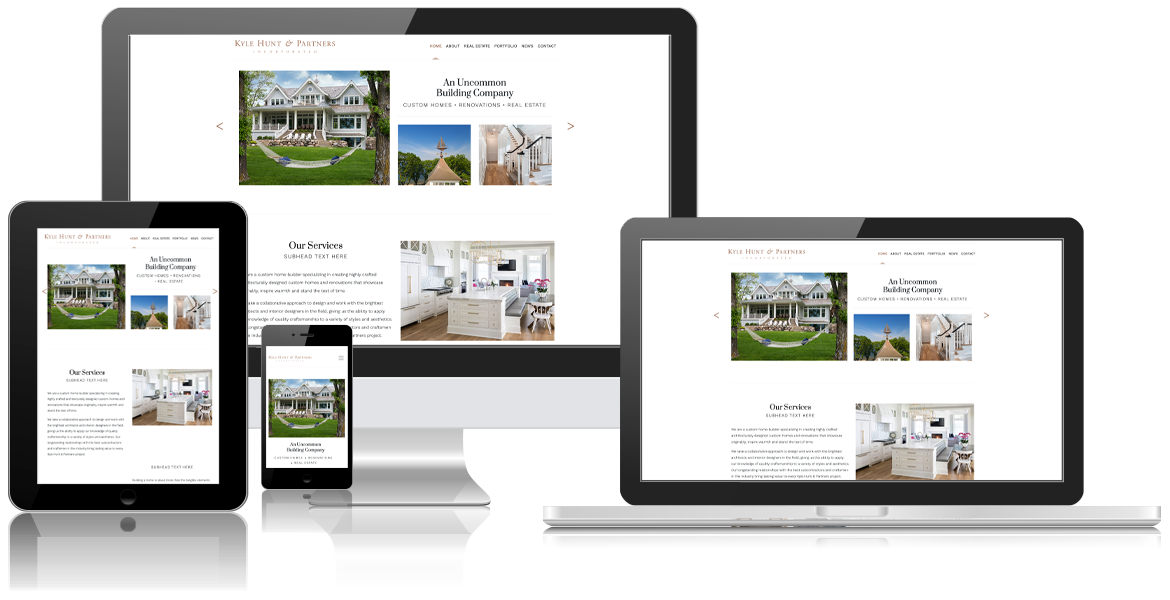 Brundage Bone Concrete Pumping
Brundage Bone Concrete Pumping is the largest concrete pumping and material placement service in the USA. Created in 1983, Brundage Bone supplies the largest and most diverse fleet of concrete pumping vehicles and equipment in the United States. 
Brundage Bone asked Blindspot Advisors to create a custom website that was easy to navigate, visually appealing, and well-organized. This responsive site makes it simple for customers to find services near them on the interactive Location page as well as discovering company updates and industry news through blog posts on the news page.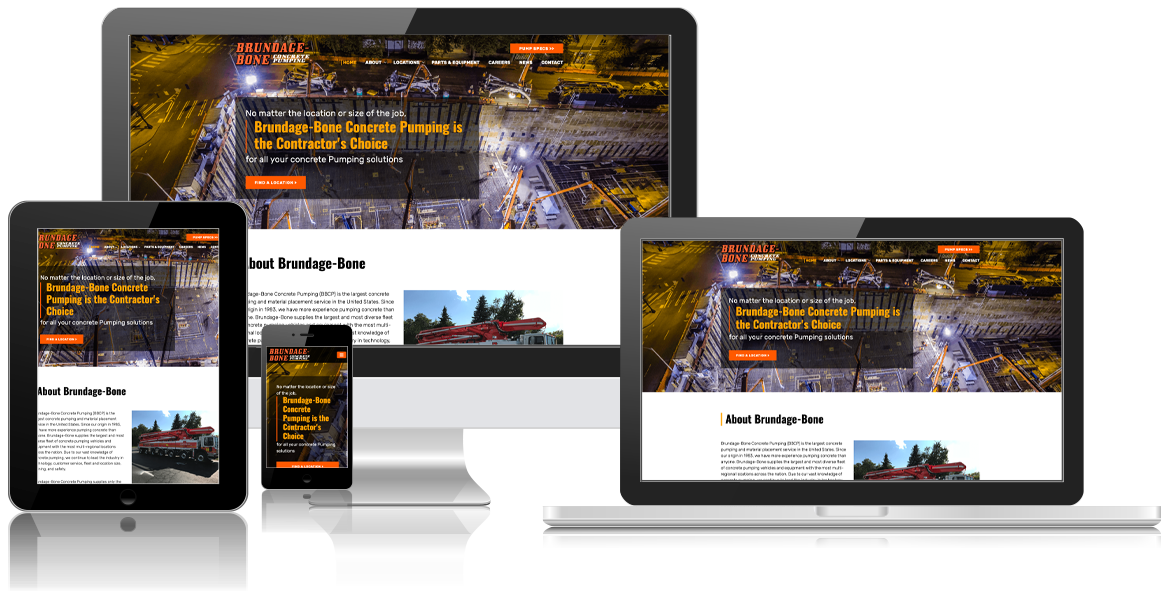 Elevate Your Digital Strategy
Could your business benefit from a new custom website? Does your current site need a facelift? Need help with website content, images, and social media? Blindspot Advisors offers a full suite of digital marketing solutions. Contact us today and let's discover what makes your business unique!