Let's say you want to build a website for your company, but you're hesitant for a number of reasons- budgetary constraints, time restraints, limited content, or maybe all of the above. Enter: The one page website. Because these websites have a much simpler footprint, they don't take developers as long to build. This means you pay less money and get your website more quickly than if you went with a more complicated website build. 
Save Time and Money While Still Offering Legitimacy
Your company needs a website, plain and simple. Most customers will visit your website before stepping into your brick-and-mortar establishment. If you don't have a large budget for a new website, a lot of time, or a lot of content, don't worry. These one page websites provide a lot of bang for your buck. They look interesting and different from other standard websites, which could be just the edge you need to set you apart from your competition. 
Take a look at Return Deals Inc and you will see what we are talking about. This company needs a website to tell the world about who they are and what they do. However, most of the interactions they have with customers will take place over the phone or in person, so a website with lots of bells and whistles isn't necessary. Instead, this clean, no-nonsense website provides all the information someone needs to find out what they do, and how to contact them.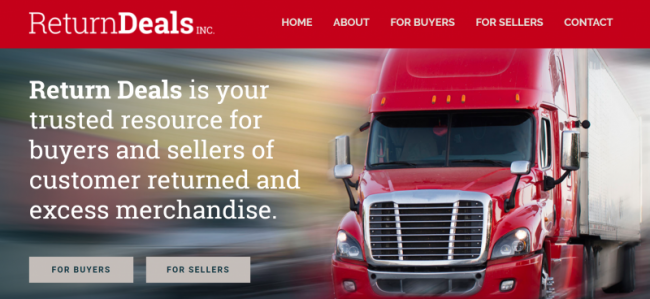 A Little Bit of Text Goes a Long Way
Don't let the fact that you don't have a lot to share on each topic scare you off from building a website. With this style website, you don't have to fill page after page with lengthy text. One page websites are perfect for the 'strong, silent type,' and you can use images and videos to tell your story. After all, isn't a picture worth 1,000 words? 
Slipstreamer, one of the largest manufacturers of motorcycle windshields in the world,  wanted us to create an additional website that focuses solely on their custom windshields. This is a great showcase of why a one page site works so well. The site has very little text outside of the About section, because these beautiful windshields need to be seen to be appreciated!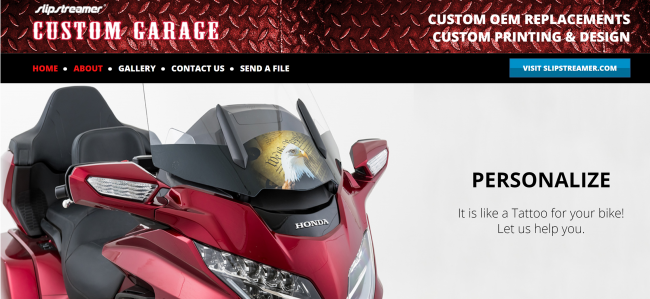 Tell Your Story Visually
Maybe you don't think your business is very flashy and therefore, your website will be boring and basic. Think again! Mill City Metal Works provides home, commercial and business welding in the Minneapolis area. What could have been a pretty boring website is anything but. Rather than telling their audience about welding, they show them. They showcase their capabilities with a really cool video at the top of the page, and interesting images and graphics.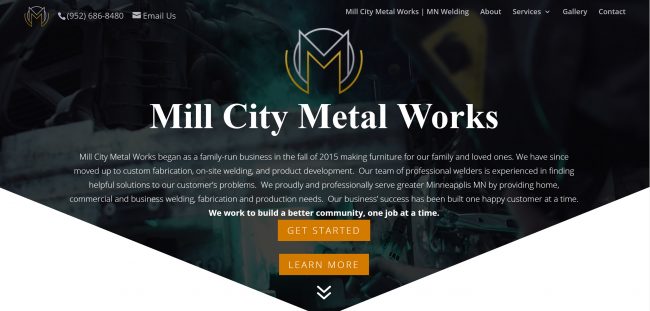 Looks Great on Mobile
With over half of all website traffic coming from mobile devices, it's more important than ever to have a mobile-friendly site. Take a look at the Department Q website: It looks great on both desktop and mobile, which for a company offering information technology services, is imperative. The large images and tasteful animation show up beautifully on both mobile and desktop.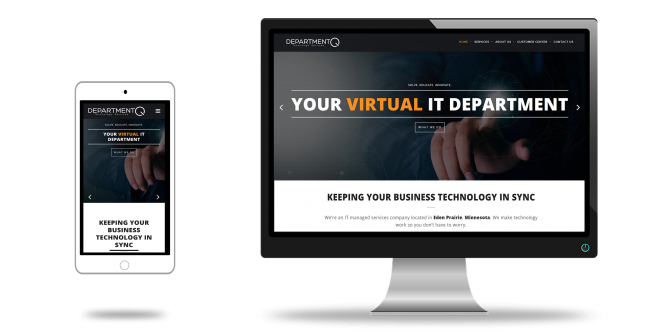 Overcoming the Challenges of One Page Websites 
Despite the many merits of one page websites, there are a few areas of concern. First, your SEO may not be as strong as on multi-page sites. Each page on a website can be optimized for a different set of keywords, whereas your options are limited when you have one page. If you need additional SEO value, you can consider adding and linking to an interior page that can be optimized for additional keywords. 
These single page sites may not be the right choice if you anticipate adding a lot of content down the road. These types of sites are limited in how many pages and how much information they can share, so be knowledgeable of these limitations ahead of time. 
Get in touch today to find out whether a single page website is right for your company. We are happy to discuss the options available and come up with a solution that makes sense for your company and your budget.