What is digital marketing and how it is pertinent to the success of your business?  
For starters, digital marketing isn't simply marketing that's internet or web based.  It's any form of advertising your products or services via electronics.  Radio, television, telephone, and yes, your computers and mobile devices all fall under the umbrella of digital marketing.  So why is web based marketing so important and how can you effectively integrate it into your marketing strategy?  The simple solution is to contact the professionals at Blindspot Advisors as your premier digital marketing consultant in Minnesota.  
Check out a few of the following infographics to begin comprehending the incredible opportunity in online digital marketing.  This is where the rubber meets the road and taking these factors into consideration will make an impact on your online success.  And when you think about it (and maybe do some light research) you'll realize that this simply is the future of marketing.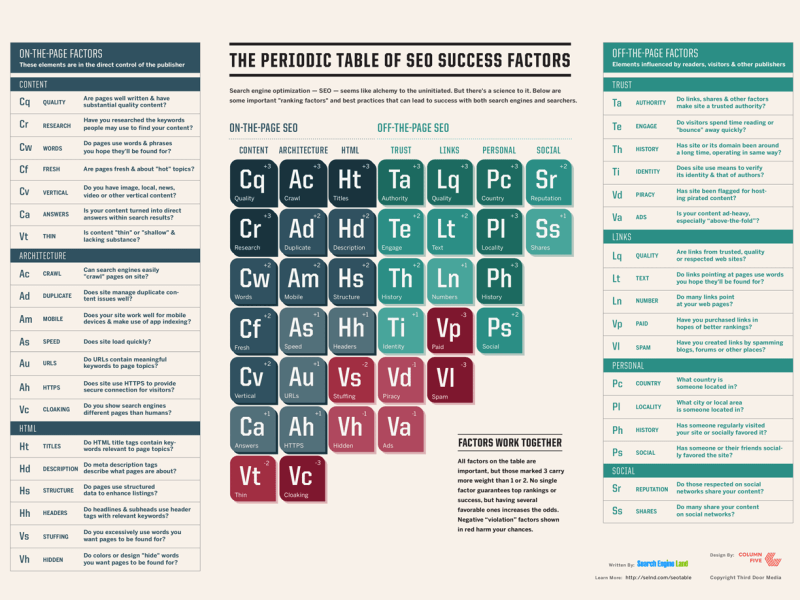 Image Source: http://searchengineland.com/seotable
The above image is a breakdown of what factors to consider when creating excellent SEO habits for your website.  SEO, or Search Engine Optimization, is key to your website's vitality (and therefore your business' online livelihood).  And the king of all search engines, as we know, is Google.  Take a peek at the following pie chart if you're not convinced.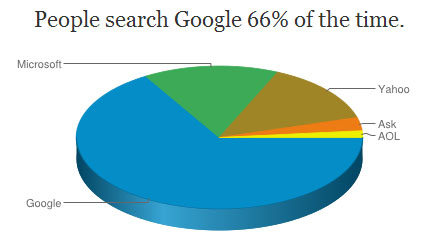 66% of folks are Google loyalists!  Understanding what Google requires of your website in order for it prosper is clearly in your best interest.
And then what about this infographic?  Have you considered the ramifications of loading time on the success of your website and digital marketing strategy?

We get it.  This is a lot to chew through and take in, especially considering you're building and running a thriving business.  But in order to take advantage of your web presence, it's pertinent that you come up with an online digital marketing strategy.  With Blindspot as your digital marketing consultant in Minnesota, you will flourish.  We can help you take all of these factors (and more; we're just giving you a sampling of the important issues) into consideration as you create and tweak your digital marketing strategy.  After creating a killer strategy, we can either give you direction, or take the reins and implement any necessary changes in order to boost growth, increase revenue, and allow your company to operate at its highest potential.
Contact Blindspot as your digital marketing consultant and get strategizing with us today.
Source:  http://neilpatel.com/what-is-digital-marketing/